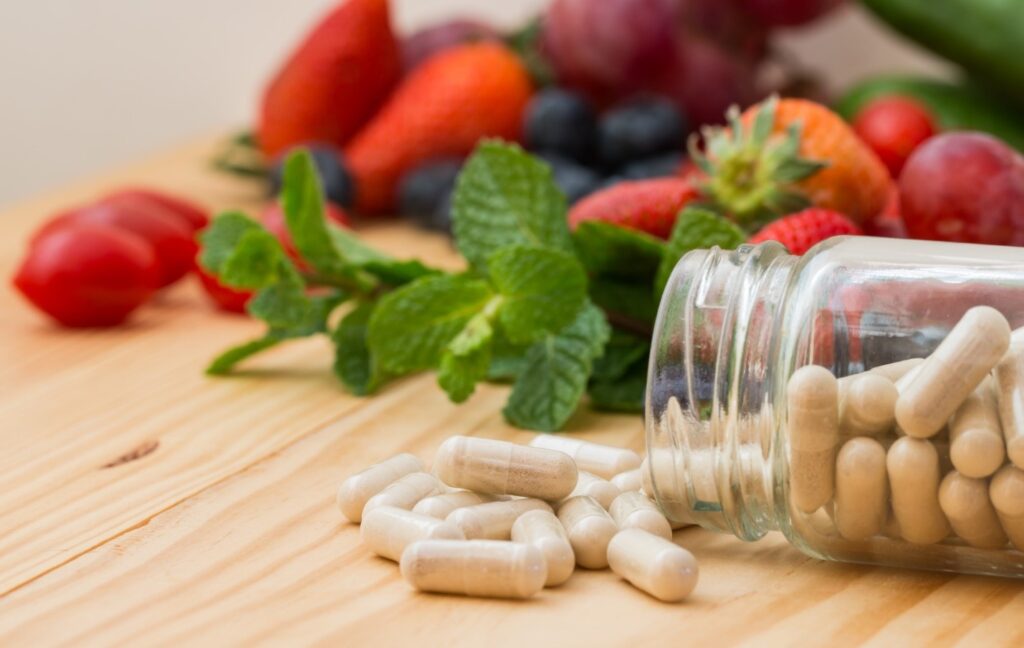 Welcome to Shreenaina Naturals - Your Trusted Supplement Manufacturer in India
Unlock the Power of Wellness with Shreenaina Naturals, a leading name among supplement manufacturers in India. We are your premier partner in creating high-quality, innovative, and effective dietary supplements that cater to the diverse health needs of today's consumers. Join hands with us to make wellness accessible and achievable for all. Explore the endless possibilities for well-being with Shreenaina Naturals today!
Some distinctive features that set Shreenaina Naturals apart as a Supplement Manufacturer
Expertise in Herbal Formulations:

Shreenaina Naturals is renowned for its expertise in crafting herbal supplement formulations. With a deep understanding of traditional botanicals and modern scientific research, we create supplements that offer holistic wellness benefits.

 

Customization for Brands:

We understand that each brand has its unique identity and target audience. Our customization options allow you to create supplements that align perfectly with your brand ethos, ensuring seamless integration into your product line.

Innovative R&D Team:

Our research and development team is at the forefront of innovation. They stay updated with the latest industry trends, explore novel ingredients, and design cutting-edge formulations that cater to evolving consumer preferences.

 

Global Quality Standards:

Shreenaina Naturals is committed to upholding the highest quality standards in the industry. Our manufacturing processes adhere to global regulatory guidelines and certifications, ensuring that the supplements we produce are safe, pure, and effective.

 

Collaborative Approach:

We believe that collaboration is the key to successful supplement manufacturing. Our team works closely with you to understand your vision, provide insights, and turn your ideas into exceptional products that resonate with your target audience.

 

Diverse Product Range:

From vitamins and minerals to sports nutrition and immune support, our diverse product range covers various wellness categories. This allows you to offer a well-rounded selection of supplements to cater to the diverse health needs of your customers.

Efficient Manufacturing Processes:

We prioritize timely product launches. Our streamlined manufacturing processes, coupled with efficient supply chain management, ensure that your supplements are ready to reach the market on schedule.

 

Ethical Sourcing:

We are committed to ethical sourcing practices. Our ingredients are carefully selected from reputable suppliers, and we prioritize sustainability to ensure that our manufacturing process has a minimal impact on the environment.

 

Transparent Communication:

Transparent and open communication is a cornerstone of our approach. We keep you informed at every stage of the manufacturing process, from concept to final product, ensuring a smooth and hassle-free partnership.

 

Local and Global Reach:

While based in India, Shreenaina Naturals has a global outlook. We serve both local and international clients, offering our expertise and high-quality manufacturing services to brands across borders.
Our Expertise
With our strong presence in India's supplement manufacturing landscape, we specialize in crafting a diverse range of dietary supplements that align with global quality standards. Our comprehensive offerings encompass:
Why Choose Us For Your Supplement Manufacturers?
What are the Documents Required for the supplement Manufacturing process?
Certificate of Analysis (CoA): Proof that raw materials and finished products meet quality standards.
Good Manufacturing Practices (GMP) Documentation: Records showing adherence to manufacturing best practices.
Standard Operating Procedures (SOPs): Step-by-step guides for consistent processes.
Batch Production Records: Detailed logs of production, equipment, and deviations.
Labeling and Packaging Documentation: Accurate label content and proper packaging instructions.
Stability Testing Data: Proof of product's stability and shelf life.
Raw Material Supplier Information: Details about raw material quality from suppliers.
Allergen Information: Records of allergens in the product, if present.
Quality Control Records: Testing records to ensure product quality.
Regulatory Documentation: Required submissions, approvals, or notifications.
Master Manufacturing Record (MMR): Comprehensive production process document.
Documentation of Recalls and Corrective Actions: Records of recalls, complaints, and actions taken.
At Shreenaina Naturals, we don't just manufacture supplements; we create wellness solutions that empower individuals to lead healthier lives. Whether you're a brand looking to expand your supplement line or an entrepreneur with a unique concept, we are here to transform your vision into reality. Experience the Shreenaina Naturals difference – one of the top supplement manufacturers in India. Contact us today to explore how we can help you craft outstanding dietary supplements that contribute to the health and happiness of people across the nation.