Ayurvedic Third-Party Manufacturing Company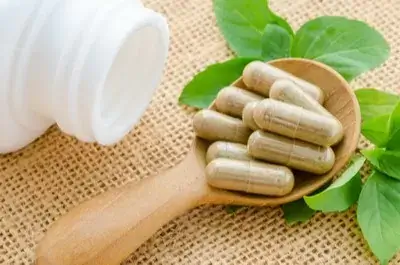 People frequently use ayurvedic medications since they have no negative side effects. The ancient Buddhist practice known as Ayurveda was created in India. Due to its successful outcomes, modern people continue to practise it. Ayurvedic goods are in more demand than ever, and as a result, numerous manufacturing firms have established their facilities. Shreenaina Naturals is a distinguished Ayurvedic Third-Party Manufacturing Company, specializing in the production of high-quality Ayurvedic products. With its roots deeply entrenched in the ancient traditions of Ayurveda, Shreenaina Naturals has garnered a reputation for its commitment to delivering natural remedies that are safe and effective. Their state-of-the-art manufacturing facilities adhere to the highest standards of quality, ensuring that every product is crafted with precision and care. Shreenaina Naturals' extensive range of Ayurvedic offerings has made them a trusted partner for businesses looking to provide their customers with premium Ayurvedic solutions. Their dedication to maintaining the integrity of Ayurvedic principles while meeting the demands of the modern market has solidified their position as a leading Ayurvedic Third-Party Manufacturing Company.
Shreenaina Naturals A Ayurvedic Third-Party Manufacturing Company
The finest ayurvedic third-party manufacturing company in India is Shreenaina Naturals. We offer a comprehensive outsourcing and processing solution at the most competitive price through third-party pharmaceutical manufacturing and GMP Certified ayurvedic third-party manufacturer services. We always deliver goods quickly so that you may prevent any disruptions to your ongoing operation. We are among India's top third-party ayurvedic manufacturer firms due to the broad range of high-quality items we produce. With the toughest packaging available, we provide the greatest items that appeal to customers. It makes each thing captivating. A wide variety of medicines, including tablets, capsules, liquids, injectables, herbal products, soft-gel capsules, ayurvedic powder, and ayurvedic syrup, are among the products we trade and provide.
Benefits of Associating with the Leading  Ayurvedic Third-Party Manufacturing Company
We produce high-quality goods in GMP-integrated manufacturing units at Shreenaina Naturals, a reputable ayurvedic third-party manufacturing company in India. For our production facilities, we are connected to more than 100 colleagues. Because we produce items in bulk quantities, labour and manufacturing costs are lower. Here are a few characteristics of the firm that manufactures herbal products. We have our production facilities with modern equipment that have received GMP regulatory approval. Additionally, the production facility is quite sophisticated and furnished with the most recent technology.
For PCD ayurvedic pharmaceutical goods, ayurvedic third-party manufacturer businesses provide timely delivery, sales, and marketing services. You have a lot of time and room for thought when using third-party services to boost your marketing.
For our customers' well-being, we offer top-notch ayurvedic medications. Additionally, our herbal goods are reasonably priced. As a result, we pay careful attention to the quality and components utilised in the creation of ayurvedic medications. The top third-party ayurvedic manufacturer of medicines in India, Shreenaina Naturals, is the firm to choose if you're seeking the best ayurvedic third-party manufacturer.
 Ayurvedic medicines privilege in the pharmaceutical industry
All of the items are created from pure, organic plants and herbs, as stated by ayurveda itself. Without using any other medications, it aids in the body's quick healing. Ayurvedic products are used in 77% of Indian households. The ayurvedic product business has a highly promising future. This product line addresses all health issues, from skin conditions to significant physical ailments. India is without a doubt the biggest producer and exporter of ayurvedic medications. Ayurvedic goods are unquestionably regaining popularity and importance in India.
As ayurvedic medicines become a viable business, the pharmaceutical sector is predicted to increase in size. As a result, the ayurvedic or herbal range has gained appeal on a global scale, as seen by the expansion of the items. Ayurvedic goods had a market value of $4.6 billion in 2017; by 2022, that value is anticipated to increase to $9.7 billion. By offering customers the finest and most luxurious ayurvedic goods, several pharmaceutical businesses have established themselves as independent third-party ayurvedic manufacturer in India.
Shreenaina Naturals Adheres to Quality Standards for the Best Ayurvedic Third-Party Manufacturing Facilities
Our company's committed and persistent workforce is actively involved in creating the greatest and most effective ayurvedic goods. The business hires independent quality control specialists who are tasked with keeping an eye on every product from the sourcing of raw materials to shipping. Our facilities have a sizable warehouse where our items are stored securely. Additionally, to prevent contamination and spoiling, we pack all of our items using the best packing materials.