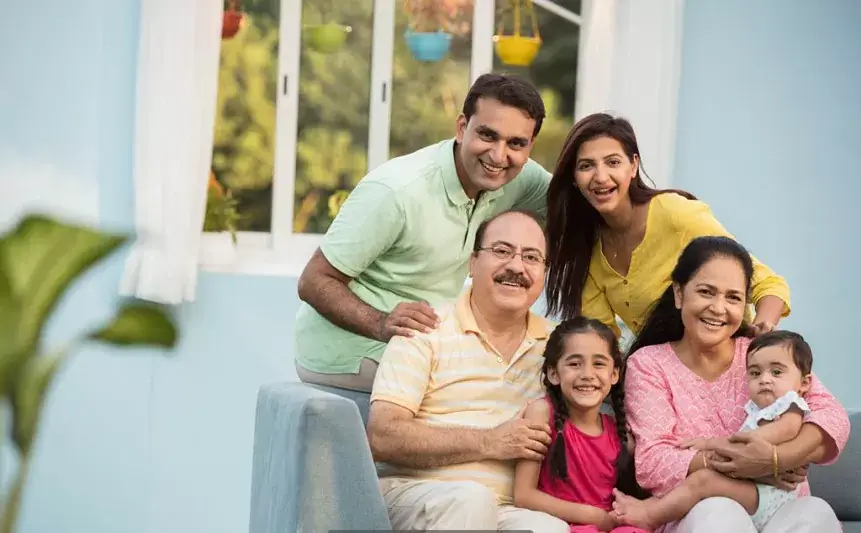 Welcome to Shreenaina Naturals
Your Trusted Private Label Cosmetics Manufacturers in India!
Are you looking to launch your own cosmetic brand and make a mark in the beauty industry? Shreenaina Naturals is here to turn your dream into reality with our top-notch private-label manufacturing services. As one of the leading private-label cosmetics manufacturers in India, we take pride in offering a wide range of high-quality, natural, and organic cosmetics products that can be customized to suit your brand's unique identity.
Benefits Of Private Label Cosmetics Manufacturers
Low Investment, High Returns: Private label cosmetics manufacturing allows you to start your cosmetic line with a relatively low investment. As the manufacturer handles the product development and production, you save costs on research, development, and equipment, leading to higher profit margins.
Focus on Branding: With private label manufacturing, you can concentrate on building your brand's identity, marketing, and sales strategies. This gives you the freedom to establish a strong presence in the market without the burden of production. 
Time-Saving: Developing new cosmetic formulations from scratch can be a time-consuming process. By partnering with private label manufacturers, you can swiftly bring your products to the market and capitalize on current trends and consumer demands. 
Quality Assurance: Reputable private label cosmetics manufacturers like us prioritize quality control and adhere to industry standards. This ensures that the products you receive are safe, effective, and meet the expectations of your customers.
Market Flexibility: With the beauty industry evolving rapidly, it's crucial to stay on-trend and offer innovative products. Private label manufacturers enable you to experiment with new product lines and formulations quickly, giving you the flexibility to adapt to changing market dynamics.
Expertise and Support: By partnering with experienced private label manufacturers, you gain access to a team of experts in product formulation, packaging design, and market trends. Their knowledge and support can be invaluable in creating a successful cosmetic brand.
Why Choose Us For Private Label Cosmetics Manufacturers?
Private-label manufacturing has become a popular choice for many aspiring entrepreneurs and established businesses alike. It offers a multitude of benefits that make it a smart and strategic business decision.
Benefits Of Private Label Cosmetics Manufacturers
1
Extensive Product Range:
Our diverse product range covers everything from skincare and haircare to makeup and personal care products. You can choose from a wide selection of products and easily expand your brand's offerings.
2
Customization
We understand that every brand is unique. That's why we offer a high level of customization. You can choose from various scents, colors, packaging options, and even tweak the formulations to align with your brand's vision.
3
Natural and Organic Ingredients:
We believe in the power of nature and prioritize using natural and organic ingredients in our formulations. This ensures that your products are not only effective but also safe for your customers.
4
Quality Assurance
Quality is our topmost priority. Our team of experts adheres to strict quality control measures at every stage of the manufacturing process to ensure that you receive products of exceptional quality.
5
Experienced Team
Our skilled team of chemists, formulators, and designers work collaboratively to bring your brand's vision to life. With years of experience in the cosmetic industry, we are well-equipped to meet your specific needs and requirements.
Make Your Mark in the Beauty Industry with Shreenaina Naturals
With Shreenaina Naturals as your trusted private label cosmetics manufacturer in India, you can embark on an exciting journey of building your own cosmetic brand. Our commitment to quality, innovation, and customer satisfaction sets us apart from other private label manufacturers. Let us be your partner in turning your dream into reality.
Contact us today to discuss your private label cosmetics manufacturing needs and take the first step towards a successful and thriving beauty brand!
Frequently Asked Questions
Q1: What is private label cosmetics manufacturing?
A1: Private label cosmetics manufacturing refers to the process of collaborating with a third-party manufacturer, like Shreenaina Naturals, to produce cosmetic products under your brand name. The manufacturer handles product development, production, and sometimes packaging, while you focus on branding, marketing, and sales.
Q2: Can I customize the products with my brand's identity?
A2: Yes, absolutely! We offer a high level of customization to align the products with your brand's identity. You can choose from various packaging options, colors, scents, and even request tweaks to the product formulations to match your vision.
Q3: Are your products cruelty-free and vegan?
A3: Yes, all our products are cruelty-free and vegan. We are committed to providing ethical and sustainable cosmetic solutions without compromising on quality or efficacy.
Q4: What is the minimum order quantity (MOQ) for private label manufacturing?
A4: Our MOQ varies depending on the product and customization requirements. We cater to businesses of all sizes, and our team can guide you through the process to find the best solution for your needs.
Q5: How long does the private label manufacturing process take?
A5: The timeline for private label manufacturing can vary based on the complexity of the product and the volume of the order. Typically, it takes a few weeks for production, but we strive to deliver your products promptly without compromising on quality.**