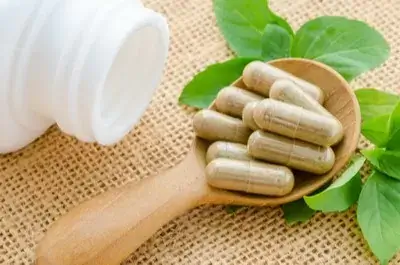 Ayurvedic Third Party Manufacturing
Shreenaina Naturals is the best Third party Manufacturing company in India. We provide a complete solution to processing and outsourcing through third-party pharma manufacturing and GMP Certified third-party manufacturing services at the best rate. We always deliver products in a very short period so that you can avoid every interruption in your running business. The wide range of high-quality products manufacturing makes us one of the top 3rd party Pharma manufacturing companies in India. We are producing the best products with the strongest packaging which is attractive to customers as well. It makes every product attention-grabbing. We are engaged in trading and supplying a broad range of Medicines such as Tablets, Capsules, Liquids, Injectables, Herbal, Soft-gel  Capsules, Ayurvedic Powder, Ayurvedic Syrup, Herbal Cosmetics, etc,
Best Third-Party Manufacturer in India and its Benefits
Shreenaina Naturals is a well-known ayurvedic third party manufacturing company in India and we manufacture quality products under GMP integrated manufacturing units. There are more than 100+ associates who are connected with us for our manufacturing facilities. We manufacture products in large quantity orders which reduces the cost of production and labor. Here are some of the features of the herbal third party manufacturing company.
With advanced equipment, we have our own manufacturing units approved by the GMP authorities. Besides, the manufacturing unit is exceptionally advanced and equipped with the latest technologies.
Third party manufacturing companies are delivering services such as on-time delivery, sales, and marketing of PCD ayurvedic pharma products. Third-party services give you a lot of time to think about marketing improvement with more ideas.
International Appreciation the third-party manufacturing company Shreenaina Naturals manufactures products with great time and space by working on each aspect of the manufacturing phase. Our manufactured PCD ayurvedic products are obtaining international and global appreciation all over the world.
Nurturing your Business with a low budget third party manufacturing company provides you an opportunity to expand your business proceeds at a low investment. We made sure that we produce the best ayurvedic products for our consumers so that it will help them expand further.